If you are hoping to discover Portland through the eyes of a local and experience some of the funky hidden treasures that this weird city has to offer, follow our Portland Alternative Culture Expert Art Santana on a specially curated trip through Portland. From the retro gaming arcade/bar Ground Kontrol, to the Helium Comedy Club, to the famous Hollywood Theatre, this trip will not only show you some of the coolest alternative hot spots in Portland, but it will also provide endless fun and entertainment on your Portland vacation. Ideal for gamers and vegans, but still highly recommended for just about anyone else, this is a unique Portland experience brought to you by a true local.
*Make this itinerary yours on Utrip.com. Put in the dates you're visiting, customize it, then take it on the go with the Utrip Mobile App.
DAY 1
Asian fusion done right with an awesome, social atmosphere. If you're unsure about what to get, go for a Banh Mi.
Food Fight! is a perfect example of a local establishment owning the quirky Portland vibe. Everything they sell is vegan AND tasty AND you can even indulge in vegan junk food! They even sell vegan condoms…pretty quirky indeed.
Delicious Italian and Mediterranean food that is vegan too! Portobello Trattoria sources their food locally by partnering with local farmers.
Anyone from local talent to big names perform here to make laughs. The small venue make it so you'll always have a great seat.
Craft cocktails made with alcohol from local distilleries and an inviting atmosphere make this spot a local favorite.
B-Side is a classic Portland dive complete with dim lighting, funky and eclectic artwork, and of course cheap drinks!  Friendly people, cheap, strong drinks, pinball… You have yourself a night!
DAY 2
Los Gorditos opened up as a food truck, but the cult following the amassed soon allowed them to open up a taqueria and a restaurant. Serving up traditional classics like tacos, burritos and nachos, Los Gorditos also does all of these vegan-friendly.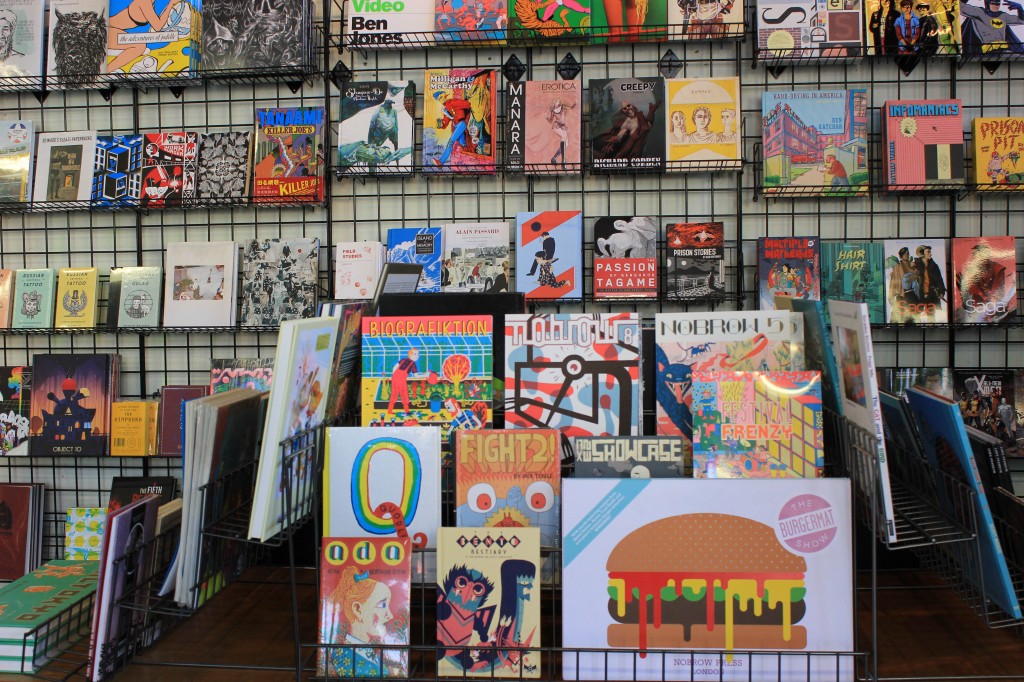 At Floating World Comics, they specialize in comics but also sell art books, international art magazines, and more. Pretty much, they aim to offer a wide variety of books and art for creative minded people.
Retro arcade games. Think classics like Frogger, Q*bert, Galaga, Paperboy, and more. Ground Kontrol has a knack for finding some rare arcade games, too. Come after to 5PM to nerd out, with a beer in hand.
Slabtown cranks out good music, good times, good vibes, and good drinks, all in spades. Come to this dive bar for a good time—hit up the pinball, ski ball and air hockey, and stay for a good time with some new friends. Art Santana highly recommends trying out their falafel!
DAY 3
Incredible Mediterranean inspired Indian cuisine that you wouldn't even know is Vegan. This is a cute little spot with an outdoor patio and some killer cocktails.
A historic theater that was opened in the 20s, Hollywood features some interesting and eclectic films. If you're looking to gain some different perspective on the world through cinema, while enjoying beer or wine and pizza, this is your spot.
A seasonal, fixed menu of fresh vegetarian fare that takes inspiration from European cuisine. The restaurant's atmosphere is modern, yet inviting.
In the Alberta Arts District, this Portland bar is the place to go if you want to experience some seriously Portland vibes. Microbrews and cocktails in mason jars, tasty food (that's vegan) and an outdoor patio to bask in the sun (when it's out).