Our Local Beer Expert, Drew Gillespie, is passionate about four things: beer, locally sourced goodness, customer service, and beer. Yes, we said beer twice, and because Drew is VP of Operations at Seattle's Pike Brewing Company. His dedication to his craft, seen through his hard work and persistence, is undeniable (at Pike Brewery, he oversaw the charge to source everything locally). We are honored to have him as our Local Beer Expert, and excited to share with you his kick-ass itinerary that is a phenomenal representation of Seattle's beer culture.
*Make this itinerary yours on Utrip.com. Put in the dates you're visiting, customize it, then take it on the go with the Utrip Mobile App.
DAY 1
A maze of every kind of shop that's always buzzing with activity, Pike Place Market is possibly Seattle's most beloved landmark. Come and explore, enjoy the view and grab some fresh fruit and seafood, flowers or a gift for someone special. Drew Gillespie recommends taking a gander at the giant gumwall—slathered with wads of chewing gum (years of accumulation!).
The brewery that Drew Gillespie oversees, Pike Place Brewery, a gravity flow, steam brewery, has incredible (and famous!) beer. On top of that, they have excellent food made from all local ingredients (even the ketchup) and a kick-ass location near the Market.
A distillery of mostly gin (although they also make vodka and American whisky as well), they use traditional copper stills. Go and learn about the distilling process—tours are only $5!
The Brave Horse Tavern offers over 24 beers on tap, incredible pretzels (and other pub grub), shuffleboards and TVs to catch your favorite team's game. This Tom Douglas establishment is always lively.
DAY 2
Check out the back-of-house areas, Suite and Club level, and the famous 12th Man Flag Pole at the home of the Seahawks and Sounders. Not to mention you'll get some views of Puget Sound, the Olympic Mountains (on those clear days), and a stunning view of downtown Seattle!
Take a tour of this distillery that is crafting a totally unique American Single Malt Whiskey line. You may get a rare chance to taste some special releases if you go.
Come try the year round and seasonal brews of this well-loved Seattle brewery in SoDo.
Two Beers's motto is "life is just a little more honest after two beers," and we completely agree. This brewery in South Seattle has gotten national attention for their delicious microbrews.
A downright delicious meal is to be had in Post Alley, right next to Seattle's Pike Place Market. American cuisine with a hint of Cajun flavors using fresh, locally sourced ingredients…. You can't go wrong.
Downtown Seattle is scattered with unique bars and nightlife activities. From the relaxed atmosphere at places like Pike Brewing and the White Horse, to the classy cocktail bars like Zig Zag Cafe and Radiator Whiskey, Downtown Seattle has a spot for everyone.
DAY 3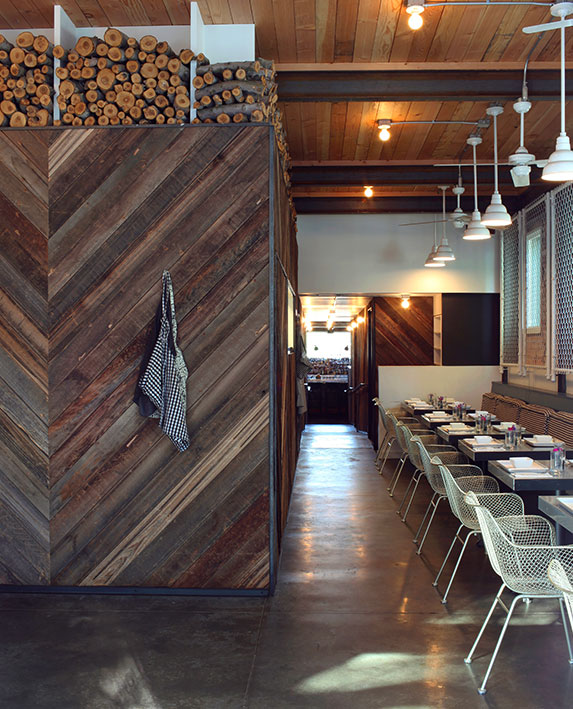 Succulent barbecue and select bourbon in a chic, comfortable atmosphere in the hip Ballard neighborhood. This place is soo PacNW.
A local, family owned and operated brewery. Come in to try some of their seasonal and year round brews.
At Stoup, science collides with beer to create delectable and perfected pours. The owners are both beer enthusiasts and scientists that have spent many of their days drinking and brewing beer with a scientific perspective.
A nano-brewery with a great reputation. Come to the tap room to try their different brews—around 10 are usually available.
Check out what this little brewery has crafted, but don't get too attached… Northwest Peaks ONLY has seasonal brews!
Near the great Burke-Gilman Trail, this is an essential Seattle establishment that combines two of Seattle's favorite activities: drinking beer and cycling. This is a friendly place not just meant for cyclists, but for everyone. They even welcome outside food!
DAY 4
An urban beer garden with long wooden tables, local craft beer and pretzels is the weird and lovable Fremont neighborhood.
If you truly love beer, Chuck's is heaven. They have hundreds of beers from all over the world and many on tap. Come to pick out a special bottle (or a few) and stick around to enjoy the community atmosphere—there are always food trucks around for you to enjoy a bite with your brew.
A great place for a big group, Naked City Brewery and Taphouse has a welcoming atmosphere. Add to that outdoor seating (to enjoy a nice day), juicy burgers, and homemade microbrews and you'll have yourself a time!
Many Seattle travelers may overlook this up and coming neighborhood, but it actually has a surprisingly popping nightlife. Scattered with great local pubs, nice cocktail and wine bars, and a couple dives, this is a great place to explore the less-explored layers of Seattle culture and nightlife.
DAY 5
Okay, so yes, Seattle is famous for Starbucks. However, once you've been to one, you've been to them all. Aside from checking out the original in Pike Place Market, you should dig deeper into Seattle's amazing craft coffee community to discover the multitude of local, independent coffee shops that are doing some incredibly fantastic things with the bean. Capitol Hill is especially notable, as this hipster neighborhood is full of some of the best, like Stumptown, Vivace and Victrola.
50 acres of lovely greenery. Come meander the paths and smell the flowers, enjoy the view of the Space Needle from the hill and relax a little. Drew recommends climbing the water tower (circa 1906)!
A 220 seat beer hall, with a bar and a restaurant. They make some very adventurous brews, so don't be afraid to try something new and consider ordering a beer flight so that you can taste them all.
Capitol Hill can get crazy, but on 15th Ave things calm down a little bit. There's still some of the swank of the Pike-Pine corridor, but it's a little bit classier. Hopvine Pub is a favorite of Drew's, so be sure to check it out!